Desert Divorce Mediation Services
Serving Palm Springs | Palm Desert | Indian Wells
Sensitive Family Crisis Peacemaking Professionals!
Divorce Mediators Serving the Coachella Valley Empire

Afternoon Canyon, by Palm Desert, CA, Artist Birgitta Kappe
Why Might Mediation Be A Good Alternative to a Family Court Judge?
Most marriage and domestic partnership dissolutions are appropriate for mediating some or all issues, and the parties may so avoid the family court experience in part or entirely. Spouses may agree how to structure such matters as custody, property division and child and spousal support. A trained and neutral third party can tease out the interests and concerns that each person holds dear, in ways that they may not have considered, so that the needs of both are honored and implemented. This is true whether you have a high asset dissolution or are a middle income couple or family: Mediation is far less costly than litigation.

While budgetary concerns may prompt people to consider the alternatives of mediation or collaborative divorce, the benefits will resonate into the future in presently unseen ways. Mediation offers a tone that is the opposite of courtroom litigation. It promotes emotional closure and forward looking impacts upon families. Litigation is rooted in the past and is tied to the idea that when someone wins, someone loses.

What might it mean for you to participate in the outcome of your divorce, rather than handing over the decision-making to a judicial officer who is burdened with a crowded docket and dwindling resources?
---
Standards of Practice and Qualifications for Family Mediators
There are are model regulations that a lawyer-mediator will commit themselves to if they are passionate about refining their skills as mediators. One proposed set of ethical guidelines was drafted by the Association of Family and Conciliation Courts, and can be found by clicking here. Desert Family Mediation Services has pledged to follow these recommendations.

The best standards of practice for qualified Mediators nationally, whether as promulgated by the American Bar Association or the Association for Conflict Resolution, require significant education and training directed not simply to the mediation processes, but also to the mental health issues surrounding families and conflict. At Desert Family Mediation Services, we have taken the training and embarked upon a continuing course of study.
---
About Divorce Mediation
In Family Mediation a neutral party facilitates meetings wherein spouses or domestic partners discuss topics that are important to either of them, and the specific terms of their divorce or other family law matter and possibilities for resolution, within a safe environment for the views of each.

In order for an agreement to be freely and intelligently reached, each person must be fully informed about the law, the other party's perspectives, and all possible choices. Mediation is designed to balance power between the parties so that they share equally in the resolution of the issues that they find important. This equality may not have existed for practical or other reasons during the relationship. Only an experienced mediator who is also a family law specialist can provide the necessary structure, information and legal back drop with confidence, clarity and skill.

There is nothing that prohibits mediation disputants from getting outside advice at any stage of the process and bringing lawyers into the mediation process itself can be extremely valuable.

Once issues are resolved, Mr. Arnold drafts an agreement that both parties review and sign. This is then submitted to and filed with the court, and the agreement becomes an Order or Judgment and is fully enforceable. It may also contemplate future focused mediation, rather than litigation, if the parties need to make changes as their circumstances change over time.
Mediation has a number of benefits:
It is less expensive than conducting litigation
It is less time-consuming
The mediator and both parties are not limited by time constraints from gaining an understanding of the issues
Parties can work out agreements that suit their unique needs, and so that are tailor made to suit
An experienced mediator has studied reactivity, re-framing, and mental health techniques that are quite useful for guiding conflict
Mediation is less stressful than a courtroom divorce, particularly on children
It is confidential
It promotes openness and transparency about the facts and issues of the case
Mediation is creative
Mediation is structured, and involves careful planning and orchestration
Mediation is sensitive to interests that extend beyond legal rights without sacrificing those rights
Mediation moves at your comfort level, not a lawyer's convenience or a judge's calendar obligations
The parties are in control of the process instead of being under control of the process
Both parties' entire family unit can be listened to
Spouses may part on amiable terms which model positive behaviors for others, including their children
Thurman Arnold was co-founder of the of the Riverside County-Wide Private Family Law Mediation Panel and of the Indio Family Court Voluntary Settlement Program in 2012. He is available to serve as the Mediator for both parties. In such situations he is not representing the interests of either. Divorce settlement requires two willing participants. No one is forced to accept any settlement that violates their interests and either person is free to opt out of the process at any time, but we work very hard to avoid this.
Each partner in relationship breakup holds the key to unlocking the door to what the other partner needs for getting on with their lives. If this makes sense for you, we want to assist you. If you wish to learn more about the benefits of Mediation, visit us at www.DesertFamilyMediationServices.com and schedule a no-charge, complimentary Orientation Session!
---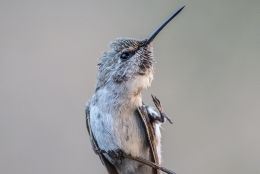 "A peacemaker is 'one who makes peace, especially by reconciling parties in conflict.'
Reconciliation is defined as restoring or creating harmony in the family.
Being a peacemaker is not defined by what role one plays in helping families
but by how one provides reconciliation and harmony in interactions with clients,
colleagues, opposing parties, children, and other members of the family, ...
[T]he core values that the lawyer brings to work as a family lawyer
define whether one is a peacemaker."
~ Forrest S. Mosten ~
---
Mediation in the Desert: Indio, Palm Desert, Indian Wells, La Quinta,
Rancho Mirage, Cathedral City, Joshua Tree and Palm Springs, California
Testimonials & Endorsements
- Josh Arguijo

- Jeff Jones

- Marc Rittner

- Donika McKelvie

- Vincent Hall