Expert Riverside County Pre-Marital Agreement Attorneys
Serving the Communities of Indian Wells | Palm Desert |Rancho Mirage | Palm Springs, and Beyond!
Who Should Consider a Prenup?
Premarital agreements, commonly called prenuptial agreements or prenups, are becoming commonplace for good reasons. They once were disfavored by California Courts as promoting divorce and so the public policy was to view them with suspicion.

Today that perspective is reversed: Prenups are seen as promotive of marriage because many people will not get married without one. Here is a Blog I recently wrote that may convince you that even if you don't wind up signing a prenup, meeting with a family law specialist will pay dividends in terms of avoiding critical mistakes during your marriage.
More and more people wish to remarry or marry later in life when they already have children, or property and assets to responsibly manage and protect. Some are concerned about liability for credit cards and foreclosure or other debts and property from prior relationships and don't want to impose them upon their new mate. Many have been burned by the divorce process, or watched their parents or others they know have horrific divorce experiences. Others want a simpler and less expensive road-map for resolving differences if a relationship fails rather than the chaos and expense that litigation engenders. Still other people recognize that planning for the future at whatever age provides freedom and flexibility, and even report that they stay together because they have the security of a clear understanding of their rights and obligations.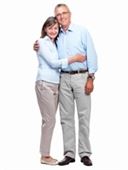 As any experienced family lawyer will tell you, most clients had no clue of what the legal effect of almost everything that happened after their marriage would be. Obligations and outcomes arose which neither spouse ever intended. It then becomes a scramble to see who is advantaged and who is disadvantaged from a default set of circumstances. Ironically, the law of divorce imposes all kinds of consequences on people as though one knew them all along - when, of course, no one considers these matters until a crisis arises. This is a recipe for disaster.

While no one enters a marriage expecting it to end, planning for the future can have a number of important benefits, and also serious consequences, to one or both parties, and for children. It may be an expression of maturity and independence to predetermine certain rights and responsibilities prior to marriage or becoming domestic partners.
To consider a prenuptial agreement in a vacuum as though parties should in all cases waive or limit future rights and protections, and obligations, is not the appropriate answer. Whatever one decides, both parties need to understand and consider deeply many different possibilities and outcomes. The unexpected is a part of life, and so there is an element of gambling to premarital agreements. Having a solid, legal description of what will happen in the event of divorce or the loss of a spouse can serve to protect you and your children's future. Knowing your alternatives and what is in your best interests requires the skilled and independent advice of a competent prenuptial attorney!
California Premarital Agreements
In 1985 California adopted the Uniform Premarital Agreement Act (UPAA), and further amendments were made effective in 1994. Major amendments were last added in 2001, and their effect and interpretation is still winding their way through the appellate courts. Today it is lawful to create binding premarital agreements that will be enforceable by California Family Courts covering almost every topic other than child support or child custody. Because of the state's interest in protecting children and maintaining their best interests (Family Code section 3011), parents cannot divest courts of jurisdiction to make those determinations where parties cannot later agree. Similarly, because the right of a child to be supported belongs to the child, parents cannot bargain that right away or limit court jurisdiction to make independent judgments in parental disputes, custodial disputes, or disputes where the state has a reimbursement interest (for instance welfare reimbursement). Nonetheless, parents can express their non-binding wishes in such agreements and courts do care about the parties' intentions before things began to become challenging. This is particularly important for certain couples, including those where only one of the parties is a legal parent.

Premarital agreements can effectively waive or limit spousal support. Family Code section 1612 expressly permits such waivers. However, they are extremely tricky and support waivers may not be enforceable if the statutory conditions set forth in Family Code section 1615 are not fully satisfied. Please review our Desert Divorce and Family Law Blog article on this subject.

Parties can also agree to change or protect the character of property already owned by them, or acquired during marriage in either person's name including all obligations relating thereto; they can predetermine how property will be disposed of upon separation, dissolution, death, or "the occurrence or nonoccurence of any other event"; they can reach agreements about wills or trusts or other arrangements to carry out their agreement; they can limited or expand ownership rights in and the disposition of death benefits contained in life insurance policies; they can decide which State's laws will govern construction of agreement terms; and they can determine any other matter in advance so long as their wishes do not violate a civil or criminal statute or penalty.
You Should Only Consult with an Attorney Who is Expert at Drafting Premarital Agreements! Thurman Arnold has drafted, negotiated, and revised many scores of them.
However, for a premarital agreement to be enforceable a number of important formalities and conditions must be satisfied. This is true whether or not the parties intend to waive or limit spousal support or merely to deal with potential property issues. For instance, if the person against whom enforcement is later sought had less than seven days between being presented with the agreement and being advised to seek independent legal advice and the signing of it (typically where the wedding is about to occur), then the agreement may be unenforceable as against that party. The adversely affected party must have been advised by independent counsel who, typically, themselves signs the agreement OR they must sign an independent writing that states they were fully informed of the terms and basic effect of the agreement as well as the rights they were giving up before signing the prenuptial.
It is almost certain that a premarital agreement prepared without the involvement of a lawyer for each party is not going to be effective even to protect property, and it is guaranteed that a waiver of spousal support will not be enforceable later unless the party who later seeks support was actually represented at the time the agreement was signed by an independent attorney (even then the waiver will not be enforced if the waiver is deemed "unconscionable" at the time it is asserted).
Parties contemplating marriage or becoming registered domestic partners ought consider mediating the terms of their premarital agreement. This service is available through Desert Family Mediation Services in Palm Springs.
Arnold, Peterson & Criste Law Firm is the only Fellow of the Academy of Matrimonial Lawyers in the Coachella Valley.
We serve marriage and divorce clients particularly within the desert cities of
Palm Springs, Indian Wells, La Quinta, Rancho Mirage, Palm Desert, Joshua Tree, Cathedral City, and Indio!
Testimonials & Endorsements
- Josh Arguijo

- Jeff Jones

- Marc Rittner

- Donika McKelvie

- Vincent Hall