ENLIGHTENED DIVORCE RESOURCES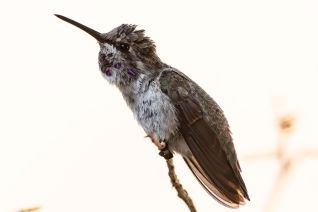 ---
Legal Careers
Would you like a career in the law? Contact Criminal Justice Careers!
---
This might be of value to you as well.
---
---
Mental Health Professional Expert Services and Stress Reduction
Dr. Gary Lange is a Palm Desert specialist dealing with gambling and addiction issues. He has somebody with whom I have repeated professional interactions over the long years of my practice, I recommend him without reservation!
---
Jaime R. Carlo-Casellas, Ph.D is an amazing resource for stress management. He was trained by his famous friend Dr. Jon Kabat-Zinn.
---
---
Child Custody, Parenting and Abduction
Transforming parenting the pro-child way is an essential tool for lawyers who wish to assist their clients overcome parenting reactivity - and an essential tool for those very parents themselves!
---
A free, confidential, and interactive website for divorcing and divorced parents who want to protect their children from divorce harm.
---
Riverside County, California.
---
Provides access to information and resources to help protect children and strengthen families on a wide range of topics from prevention to permanency, including child welfare, child abuse and neglect, foster care, and adoption. Information for all states.
---
The Children's Rights Council is an global leader in the advocacy, development and delivery of services and information addressing rights and responsibilities in the "best interest" of children.
---
Find links to government and other kids' sites.
---
Free help for family law is now available on the Internet for the estimated 4.3 million Californians who represent themselves in court each year.
---
Resources for parents and guardians, law enforcement, child care providers, and attorneys involving missing or exploited children.
---
Child Quest International is an organization dedicated to the prevention and recovery of missing, abused, and exploited children. Education is an essential element in keeping our youth safe. Providing awareness and safety education to children, teens, pre-teens, and parents is the foundation for our goal to stop child victimization.
---
This site presents general information concerning the Hague Conference as well as detailed and updated information on the Hague Conventions: texts of the Conventions, full status reports, bibliographies, information regarding the authorities designated under the Conventions on judicial and administrative co-operation, explanatory reports, etc.
---
---
Mindful Divorce Resources
This website provides useful explanations of the collaborative divorce process for clients considering utilizing collaborative law to resolve their marital breakups in a non-adversarial setting! Please review it to see whether collaborative process might work for you.
---
---
Mindful and Holistic Law Societies and Associations
The Institute for Mindfulness Studies (IMS) brings the contemplative practice of mindfulness to practitioners of law by offering mindfulness insights and instruction in techniques specifically designed for attorneys. Our mission is to improve the quality of life and practice for attorneys and law students and to contribute to the re-establishment of society's recognition of the challenging and admirable role played by attorneys.
---
The Institute for Mindfulness Studies brings the contemplative practice of mindfulness to persons of all ages, interests, professions, and backgrounds. Using cutting-edge neuroscience research to complement the ancient traditions surrounding mindfulness and other contemplative practices, the Institute for Mindfulness Studies (IMS) offers classical meditation-based and technique oriented exercises to instruct, reinforce, and elaborate on methods of cultivating states of mindful awareness.
---
The Center for Contemplative Mind in Society works to integrate contemplative awareness into contemporary life in order to help create a more just, compas
---
---
Government and Legal Associations
Public access to all information concerning California Courts and the court system.
---
Public access to the San Bernardino Superior Court.
---
Public access to the Orange County Superior Court.
---
Public access to the Los Angeles Superior Courts.
---
Research the reported disciplinary history of any California attorney.
---
The RCBA was created in 1894 to encourage social interaction between the bench and the bar. Over the years, they have evolved into a professional organization that provides many valuable services to both member attorneys and the public.
---
The Desert Bar Association is a professional association of civil and criminal lawyers practicing within the Desert Judicial District of the Coachella Valley, comprising the desert cities of Palm Springs, Rancho Mirage, Cathedral City, Palm Desert, Desert Hot Springs, Thousand Palms, Indian Wells, La Quinta, Indio, Coachella, Thermal and Mecca.
---
Thurman was instrumental in setting this up.
---
Thurman is proud to be on the panel!
---
There is a wealth of legal information in this site.
---
Useful resources for Orange County residents.
---
This site is all about crime prevention and victims of crime.
---
An organization created to Promote professionalism and excellence in the practice of family law. Thurman is a Fellow of the AAML.
---
---
Domestic Violence
The California Partnership to End Domestic Violence is a catalyst and advocate for social change through innovative solutions to ensure safety and justice for victims and survivors of domestic violence and their children.
---
Resources for various states
---
Substance Abuse and Recovery
The Betty Ford Center is the alcohol treatment center and drug rehabilitation clinic for families suffering from narcotic and chemical dependency and addiction to alcohol and other drugs
---
AA meetings within the desert cities.
---
All support meetings within the Coachella Valley.
---
---
Tax and Financial Advice for Divorcing Couples
---
---
THANKS FOR ALLOWING US TO BE OF SERVICE
LINK TO US AND CHECK BACK FOR UPDATED FAMILY RESOURCES?