Reliable Expert Second Opinions For Divorce and Family Law for Understanding Your Case Anywhere in California!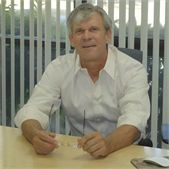 Divorce Advice You Can Trust!
Everybody has opinions. Unfortunately, not all of them are created equally.
People have life-transforming issues and questions about their family law circumstances. The stakes could not be higher. They naturally ask their friends, intimates, co-workers, and family friends what those folks recommend. While the advice received is well intention-ed, much of it may be misinformed.
We want you to have the best insights, and to avoid you, a trusted friend or an inexperienced lawyer, blowing you both up. Are you tired of the run-around and unmet promises and incomplete explanations? Do you need the bottom-line answers about your divorce or family law matters, from attorneys whose sophistication you can trust? Whether you are self-represented or have an attorney, and wheresoever your case is pending in California, you will be better informed with a second opinion consult with Arnold, Peterson & Criste!
We are completely discreet - your current lawyer will never know anything. Most take 2 to 3 hours. You are asked to pay before we start. You determine your budget, and you don't receive a bill from us. This allows you to control your costs. To read about what we charge for Second Opinions starting in 2017 and 2018, visit us here! And, we love consulting with other lawyers.
Please contact Jordyn Gibbs at our office to set up a meeting! We'd love to give you the straight scoop!
(760) 320-7915
2 weeks ago
I'm pro per, and have a complicated case. I'm based in San Diego and wanted a second opinion on a court filing in advance of a hearing. The review and feedback he gave me was extremely useful, offered great value, and more importantly, was right on point. Mr Arnold is clearly a seasoned, highly experienced attorney, but he's also a very strategic thinker, and he's creative in his approach to the issues. Indispensable when your pro per, but also worth considering, even when you're represented. Dealing with someone who is obviously super competent with an impressive knowledge of the law means a great deal, but this guy is also compassionate. He genuinely cares. ( yes, read it again, because you won't hear it often in reviews of divorce attorneys) He was patient, considerate and although they say 'when you're going through hell, keep going....' meeting someone on the path who takes the time to explain, make sure you're on the same page, share his expertise...and is also compassionate and understanding of your circumstances...well, it's an amazing find. If you need an opinion on your case, the information and feedback you receive will be a great advantage, I have no doubt. Don't hesitate to call him. You won't regret it.
---
Jeff Smith
3 weeks ago
Family Law Second Opinion - I can attest to the challenges of finding competent legal guidance. In my experience, Family Law Attorney's love to bill, but aren't quite as energetic when it comes to doing the legwork. . Discovery 25K, motions to compel 15K, oh you are out of money, we have an agreement. On Monday morning I had little hope my case would ever get going in the right direction, by Thursday afternoon I was singing a different tune. Thurman W Arnold and his staff were kind enough to squeeze me in on a few hours notice, he provided me insight and knowledge that had been overlooked by no less than five attorney's. I am still shaking head. I still can't believe it was that simple. This is the place to turn to if you need some legal guidance.
---
SMART, EXTREMELY KNOWLEDGEABLE & PROFESSIONAL!! I did an independent second opinion consultation w/Mr. Arnold and it was invaluable to me with respect to my divorce case, which is a complex matter. Prior to speaking with him, I felt very lost in the whole process especially when faced with a spouse who has had the upper hand in divorce litigation. After speaking with Mr. Arnold, I am now armed with the information, tools and strategy to hold my own in court and in the defense of my divorce case. Mr. Arnold was also very realistic and honest in answering my questions, thoroughly discussing the advantages and possible pitfalls to each issue. I also find his pricing to be very fair and you get great value for the quality services provided.
Anna, a self-represented Attorney
---
I live in Northern California and I recently hired Thurman Arnold III as a "Second Opinion Lawyer" for my long drawn out divorce case, and particularly for my upcoming hearing on modification of spousal support. While I have previously had three other attorneys, I could not find competent legal help from anyone for my latest legal issue in my Family Law matter. That is, until I conferred with Mr. Arnold. Mr. Arnold is not only an expert in the field of Family Law, but also courteous and compassionate. I received answers that I had never received before from my other attorneys.
I found Mr. Arnold's website while searching the Internet for legal help and had one of those gut feelings that he was the "real deal." I was correct! Mr. Arnold's website has a wealth of information regarding Family Law which is very helpful for those that have not had luck with former attorneys or those people that are representing themselves, particularly for complex situations.
In addition, Mr. Arnold performed extra work for me, at NO charge showing his dedication to his profession. It is obvious that he is experienced and wants to help people. He is an honor to the legal profession! I urge anyone that is looking for a competent, knowledgeable and experienced attorney to consider hiring Mr. Arnold!
I am so very glad I found Mr. Arnold and I now feel I can move forward with my case with the legalese and expertise Mr. Arnold gave to me. I can't say enough wonderful things about this great attorney! I only wish I had found him a few years ago, but am so very glad that I found him now to help me with my case.
Thank you Thurman Arnold!
Sheri D., Second Opinion Client, Los Angeles, CA
___________________
"I have been an avid reader of your blog for the almost five years since my divorce process began. In fact, I emailed you in the past and asked you to suggest a charity to which I could donate as a way of expressing my gratitude. (I wound up making a donation to one of the victims of the Boston Marathon bombing.)
Having run out of money, I have been representing myself for about two years. The current issue before the court is the petitioner's motion for alternate date of valuation filed with regard to my territory as a yearbook representative. I am arguing that I did not own my territory. They argue that I may not have owned the territory, but I had a "book of business" that had value to the community. I was doing very well until he dropped the new case, IRMO Finby. That is the issue about which I need some advice.
I am interested in having a webcam consult with you."
B.B.
Dear Mr. Arnold,
As promised, we have sent a check for $375 as my way of compensating you for your assistance in helping me prepare my case. I faced [my ex-Wife's attorney] in court yesterday, and while the court will be making a written ruling at some future point, it was clear from the questions asked by the bench that my arguments were persuasive.
The highlight of the day came when I prefaced a statement with, "While I have never attended law school." The court interrupted me, saying, "Seriously? You really have never been to law school?" He then went on to say that in his more than ten year career on the bench, I was by far the best Pro Per he had ever seen. Much of that compliment belongs to you.
Thanks again,
B.B."
---
"I had a very pleasant experience seeking a second opinion from Mr. Arnold. He did some legal research and very quickly he was able to send me information that made me immediately feel confident in my case. He is quite knowledgable, informative and gave me useful and creative advice which quickly cleared my anxiety and concern. I had little knowledge about the legal system and confidence in my case initially, he gave me strong support and made me feel positive during my whole case. I was almost driven crazy by the unreasonable opposing party in previous proceedings, however after talking with Mr. Arnold, I was never afraid. He understands my anxiety and responds my email pretty fast, gave me excellent ideas and never kept me alone waiting worriedly. He has many good qualities which are very rare among many attorneys, caring and understanding, honest and truly help with your concern, and he offers practical opinions. I am very grateful for his willingless to help and share and would highly recommend his second opinion service to anyone without hesitation. They truly help!"
Natalie Z., Japan
---
"I sought a second opinion from Thurman Arnold, as I felt like I needed some assurances about what my current lawyer was doing with my case, and I also needed advice. In one hour, Mr. Arnold provided me with a legal strategy and more specific advice than my current lawyer has provided me with (and billed me for) over the course of the past 3 weeks. I will continue to seek backup advice and strategy assistance from Mr. Arnold. I would have hired him as my primary attorney immediately, but for the fact that I live in a different city. When it comes to family law matters, expertise, experience and knowledge is critical. He is well worth the money."
JR, San Diego, CA
_______________________
"I decided to go take on my child support modification case without the assistance of an attorney until 3 weeks had passed and I had more questions without answers than I began with. Then on a Saturday I caved in and wrote Mr. Arnold about my case and issues I was having with the legal procedures. To my surprise, he responded within 30 minutes that same day with a detailed 10 paragraph response answering all of my very specific questions. Mr. Arnold has since continued to offer his expertise on my seemingly never ending Family Law issues and while I wouldn't tell people not to try and handle their case alone because it can be rewarding, I would definitely recommend Thurman Arnold if you find yourself in over your head. Thanks again!"
Dora M., San Francisco, CA
---
I came across your website during a Google search and wanted to take a moment to commend you for a brilliant website.
It always helps me as a Family Court Judge when self-represented litigants (or represented litigants, for that matter) have some understanding of the reasons I may decide their cases as I do. It is thoughtful, informative websites such as yours that helps with that process, providing a valuable 'pro bono' service to the community.
Good job!"
A northern California Family Court Judge
To see what others have said about the Arnold Law Firm's commitment and expertise, click here.
Testimonials & Endorsements
- Josh Arguijo

- Jeff Jones

- Marc Rittner

- Donika McKelvie

- Vincent Hall