"I know that you have a hundred complex cases,
Against God in court,
But never mind wayfarer
Let's just get out of this mess
And pray to be loving and humble...."
- Hafiz, From Translations of Daniel Ladinsky "The Gift: Out of this Mess" -

Mindful Divorce: A Middle Way
Our aim is simple: How best to get you out of this mess?
Whatever its usefulness in protecting business interests, the American model for resolving legal disputes as applied to relationship transitions tends to be inadequate. An adversarial system founded upon conflict ignores the consequences of making a contest over every issue to individuals, and to their families. It encourages decent people to become obsessed with winning at any cost, which may wind up quite differently as a terrible loss.
The high conflict divorce is expensive and destructive beyond reason. It invites the next generation to repeat the experience, and so the children of divorce themselves may be forced to work through their parents' rage over the course of their own lives.
The practice of family law is a noble calling. There are situations where court intervention is the only solution to people's relationship conflicts. But many may not be best served by beginning the dissolution process at the courthouse. Divorce and family law contests tend to invite a form of trance, and some lawyers subscribe to the viciousness it provokes, or to encourage it through misconceived aggression, or just don't know how to integrate another approach. It is not their fault: The warrior role that we lawyers are trained to assume remains the consensus, and we live in a world of five second sound bites and screaming talking heads. At times people need this form of advocacy, and lawyers can contribute greatly to their safety through vigorous representation.
Still, there are lawyers who realize that the old style of practice misses the point and accomplishes avoidable misery. These attorneys have remembered why we became family law professionals in the first place - something in them resonated with the suffering of others. As lawyer and author Steven Keeva observed, "[t]o the extent that you enter it as a calling, the practice of law is about hunger - the hunger for resolution; for healing the lives of individuals,... and communities; for enabling society to function harmoniously and productively; and ultimately, for justice."
I aspire to be such a lawyer. It took years of battling like the rest to comprehend a middle way, and to understand that it is possible to be both a zealous advocate and an enthusiastic peacemaker without sacrificing the needs and safety of those I serve. Even in the most enmeshed and highly conflicted of family law disputes, sensitivity towards the trauma of divorce can restore dignity to the process for both sides. Your experience may be positively shaped by the attitude of your legal representative.
There is a satisfactory alternative to the high conflict divorce and all its downstream consequences. We can help to get you out of this mess, intact!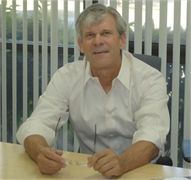 ---
Learn More About My Divorce Practice and Mediation Philosophy
People enmeshed in divorce tend to think that they should hire the most aggressive divorce attorney they can afford. Some lawyers market themselves to respond to this impulse. They advertise themselves as "aggressive advocates" or "aggressive divorce lawyers." They often also describe themselves as offering "compassionate representation." Which is it? Having it both ways is unlikely.
---
Family law litigators operate within a radically confrontational setting. Clients who seek us out find themselves deep within the throes of wrenching emotional disequilibrium. Understanding the effects of client crisis, and the possibility of addressing it constructively, offers a path to redemption for lawyers and clients. This original article by T. W. Arnold is published by Martindale-Hubbell/LexusNexus.
---
The emotional benefits of mindfulness in divorce will not only save and protect you, they will resonate far into the future and improve the lives of everyone with whom you come in contact with, including not just children (the best reason), but everyone else whom you meet.
---
Financial Benefits of Mindfulness in Divorce
Financial benefits may be the most immediate but also the least obvious result of a mindfulness practice! The cost of reactive divorce - that is, any divorce where people are responding with their emotional brains rather than consciously choosing how to feel and behave - is mind boggling.
---
Before you step into a lawyer's office, you should know something about them. Go to the California State Bar website. Search the attorney's name. You will learn where they attended undergraduate school and law school, when they were admitted to the Bar, if they are family law specialists, whether they belong to any Bar Sections and stay current with the law, and how long they've been practicing family law.
---
If you are considering or facing a divorce, I invite you to think outside the box. You have the ability to define your experiences upon separating your affairs from those of another whom once you loved. Seek out lawyers who aspire to be peacemakers rather than warriors. Destruction is easy: Set a brave new course instead.
---
Peacemaking solutions to divorce and breakup offer a brave new option for people transitioning out of relationship. Peacemaking offers a "controlled" alternative to the chaos of adversarial struggle. While peacemaking lawyers are not therapists, the process that peacemaking facilitates is itself therapeutic because it allows both parties to concentrate on their felt interests and the best interests of their families. It a "controlled process," managed by the parties and orchestrated by a peacemaker. This article by Thurman W. Arnold was recently published by Mediate.com.
---
The power of forgiveness is of immense importance to working with the feelings and difficulties we experience in relationship transitions, but it is frequently ignored. In many cases true wrongs were committed and real injuries were suffered. Forgiveness doesn't deny that, it just offers perspective and freedom from the cycle of rage and reactivity.
---
It is amazing, is it not, how tightly we hold to our stories of being wronged - how over time we identify with these stories (relatively true as they may be) of suffering at the hands of others, or perhaps more realistically our own. True forgiveness might be a journey that only the bravest among us dare to undertake.
---
How we feel in relationship transition has a lot to do with the fear, fight or flight that the amygdala predisposes us for: We are hardwired to survive and the limbic system is here to aid us! But when the amygdala is engaged our pre-frontal cortex tends to shut down - and instead of behaving "rationally" we tend to act "instinctively." Those conditioned responses that might help us to flee or otherwise survive a threat in nature may not be an adaptive response within our familial interrelationships, where a different response might serve a more enlightened and energetically positive form of surviving.
---
Family victimization is a national crisis for women and children. These victims may be immobilized and rendered helpless, with an attendant loss of self-respect, but often they suffer much more serious consequences. Family victims are characteristically "trapped, cornered, or overpowered, physically or psychologically, and they cannot function"
---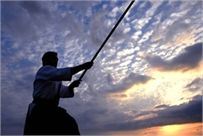 Certified Family Law Specialists - Board of Legal Specialization, State Bar of California
---
Testimonials & Endorsements
- Josh Arguijo

- Jeff Jones

- Marc Rittner

- Donika McKelvie

- Vincent Hall