Domestic Partnership and Same-Sex Dissolution Experts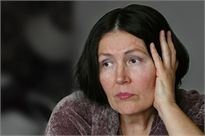 The Experience of the LGBT Community Can Be Different From that of Mixed Couples in Divorce!
Serving Palm Springs | Rancho Mirage | Palm Desert and All the Desert Cities!
The dissolution experience for same sex couples can be different from the expectations of mixed gendered couples. Although the law in California finally honors the dissolution of domestic partners or married couples exactly in the same manner as for opposite genders, break-ups for same sex couples can have twists and turns that vary from those of 'straight' couples. Sometimes there are unseen undercurrents that impact the divorce process for the LGBT community differently, financially but more important - emotionally.

Until recently there were few cultural supports, and pretty much no legal supports, for same sex persons who desired to make a life together, outside of that offered by their friends. The partners did not have a framework that provided the same assumptions that opposite gendered couples assume as their birthright, and there was more than just a lack of societal understanding and empathy for persons in these relationships - there was a hysteria. The law was better known to couples or gay or lesbian individuals as a basis for taking children away from mothers or for prosecuting men on account of sexual conduct.
Prior to fifteen years ago in California, same sex couples were excluded from the family court system. They had no rights as between themselves relating to property that they accumulated over many years during the relation, beyond what might be established on the basis of civil contract law. It was not unusual for title to property to be maintained in the name of one partner for tax or privacy reasons.
In one generation, everything has changed! One cannot competently assist anyone in the land of "relationship-endia" in a compassionate and holistic way without an understanding of their individual experiences. Lack of comprehension narrows the options and opportunities for creative dispute resolutions, whether through mediation or litigation.

The rapid transformation that is being observed today is bound to create all kinds of legal and emotional stress that the rest of the population is oblivious to. And some partners - like their opposite gender couple counterparts, try to take advantage of guilt and confusion in resisting parting with their money and property.
What Are Some of the Potential Differences?
Attributes unique to the same sex legal experience may include:
For some LGBT partners there has been a limited awareness of how marital rules will play out. These new rules may be in contrast with how the partners have structured their financial lives, and may differ from their private understandings and intentions. This can create a disconnect between the expectations held by the parties and the assumptions of the courts and the application of the law.
The new rules may be adverse to one party alone, unlike more gender neutral rules that affect hetero spouses in divorce. The experience for the underpowered partner can seem like an aspect of a broader social oppression.
The personal loss that all people in relationship transition inevitably suffer can be compounded by a sense of societal injustices when rules derived from traditional opposite sex couples are applied without a sensitivity to the distinct life experiences of same sex couples.
Some same sex couples entered into domestic partnerships years ago to share in insurance benefits or in order to gain social recognition for the validity of their relationship. In many ways such couples lived outside the law for generations, and it can be a shock to discover that possibly unintended consequences and obligations now apply. An example is the high earning partner who now may be faced with an obligation to pay partner support when that was not fully considered when the parties became RDPs. Husbands and wives have generations of experience of the notion that if the relation dissolves an alimony obligation may arise - that simply has not been the same sex experience.
Unlike the cultural programming for opposite gendered married couples, the understanding between LGBT couples about monogamy is sometimes different (particularly where becoming parties become RDPs to gain access to health insurance or as something of a political act) than what is conventionally assumed. This can lead to a lack of a common understanding between the partners that can create challenges for dissolution proceedings, especially as it impacts the emotional dissolution, and especially in light of the huge changes that have occurred over the past 10 years.
Deep complications may arise where one partner is a parent with a biological connection to a child the parties raise together, and the other is not. Parental relations that were intended to be the same as if a child was the joint issue of two different sex parents can become severely limited upon a breakup if there has not been an outright adoption. This outcome may be very different from what the parties promised and expected and deeply affect their attitude towards the proceedings and each other.
We WANT to assist same sex partners in their relationship transitions in a balanced and efficient manner!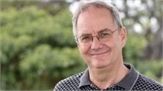 Contact Arnold, Peterson & Criste now for a free consult
We serve your community within the desert cities of Palm Springs, Indian Wells, La Quinta, Rancho Mirage, Joshua Tree, Blythe, Hemet, Cathedral City, Indio, Desert Hot Springs, Yucca Valley, Riverside and beyond!
Testimonials & Endorsements
- Josh Arguijo

- Jeff Jones

- Marc Rittner

- Donika McKelvie

- Vincent Hall