Filing for Divorce, Separation, Support, Custody, and Property Division
A divorce in California is a "dissolution of marriage." A dissolution begins by filing a Petition in the Superior Court in the County where you have resided for the last three of the preceding six months. Termination of marital status, when you become an "unmarried person," cannot be granted earlier than six months after the responding party is served with the court papers. This is the California cooling off period. No marital counseling is required, although we recommend you consider it.
With one exception, to file for divorce in California you must have been a legal resident of this State for at least six months. If your are not yet a resident, you may file for Legal Separation and obtain California child and spousal support orders, custody orders (assuming there are no orders already pending in another state), and divide community property and debts incurred before or during marriage. The Legal Separation proceeding can be converted into a dissolution once you have gained residency. However, on January 1, 2012 Family Code section 2320 was amended to permit gay couples who married in California, but who presently reside in other states that will not permit a dissolution of that union, to file a California dissolution (or legal separation) in the county where they married.
California is a "no-fault" state which means that all that must be alleged by one party is that they believe there has been an irremediable breakdown of the marriage. This is also known as irreconcilable differences. Many people are able to complete a no contest divorce, and with help can agree upon most of the issues. Others face highly contested divorce proceedings.
---
Temporary Orders Are Available Once Your Case Is Filed
As part of a dissolution proceeding it may be necessary to deal immediately with any number of issues. "Temporary orders" can be issued after a court hearing (or upon agreement) that remain effective until a Judgment or a different order issues. These are also called "pendente lite" orders. A party can apply for orders when they file the Petition or any time after. The requests are made by way of a "Notice of Motion" or by "Request for Orders" application (RFO). These applications to the court typically involve custody, visitation, child and spousal support, attorney fees, temporary use and possession orders relating to vehicles or homes, and orders protecting assets. These temporary order hearing are often where much of the family court litigation experience takes place because people in relationship transition tend to be at their rawest, and a new family structure needs to be set up.
---
Ninety-Five Percent of Cases Settle
The goal is always to settle your case. A divorce is concluded by way of a Judgment of Dissolution. In most cases that Judgment is based upon a Marital Termination Agreement, which is a written contract between the parties often facilitated by a lawyer or mediator. Once the document is approved by the Court, it becomes a formal Court order and its terms must be complied with.
Where some or all issues cannot be settled by agreement, a trial may have to occur before a Family Court judge who will make rulings on each contested matter. This is not necessarily your best divorce alternative. However, it is usually necessary at the early stages of the break-up.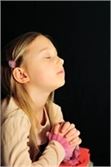 Most people think of divorces as enmeshed in conflict, but they don't need to be. Divorces can be satisfactorily managed if otherwise sane men and women choose not to battle over the smallest of matters. High conflict divorce may cause persistent and lasting resentment and strife, particularly with disputes involving spousal and child support and child custody. Yet it is possible to achieve a divorce agreement that works for you, your spouse and your children.
When there is no way around a contested family law hearing, a balanced presentation is the most appropriate way of obtaining sometimes needed court rulings.
We wish to resolve our clients' family law matters with dignity. Palm Springs domestic lawyer Thurman Arnold is experienced in divorce mediation as well as in courtroom litigation. When necessary, he is a tough divorce advocate. Three decades of legal experience informs our skill at protecting our clients.
---
Your initial consultation is free!
Dissolution Lawyers Serving Palm Springs and La Quinta, CA
Contact Palm Springs divorce attorneys Arnold, Peterson & Criste!
Testimonials & Endorsements
- Josh Arguijo

- Jeff Jones

- Marc Rittner

- Donika McKelvie

- Vincent Hall