Palm Springs | Indio | Expert Child Support Attorneys
Child Support in California
Child support is a far ranging matter that almost always needs to be addressed in divorce, legal separation, domestic partnerships, or when unmarried people have children together. The obligation to pay court-ordered child support is viewed as more important than your right to maintain a standard of living for yourself, and courts don't place your need to pay personal expenses above your responsibility to first pay child support. For this reason we say that child support in California is income driven.
Spousal support obligations may be limited or waived in advance of marriage in a premarital agreement or fixed or permanently abandoned in Marital Settlement Agreements without a court second-guessing you, this is not true with child support. While it is permissible that parents may agree to a zero child support order, the right to be supported belongs to the child - who cannot contract or be a party to such an agreement. Government policy encourages parents, and not the State, to support minor children. However, child support agreements are nonetheless enforceable so long as they are reasonable and appropriate to the needs of children and to the parents' financial circumstances. Yet, those agreements can always later be modified.
The amount of support you receive or are required to pay will directly affect your quality of life, and that of dependent children. It is important to intelligently and sensitively address these issues at the outset, and to structure support agreements as constructively as possible, and when necessary to present your arguments and evidence to the Court in the most persuasive light.

If you receive an unfavorable child support award, its consequences will echo into the future. The law on the subject is complex and in many situations it may not be advisable to be unrepresented in applications involving support. Without a competent attorney to guide and manage your case, you may find your support entitlements prejudiced. One a family court judge rules on your matter, it becomes very difficult to "un-ring the bell" - at least not until some time passes so that you care argue your circumstances have changed in a material way since the date of the last order.
---
What Is "Guideline" Child Support?
Child support in California is determined by a state-wide formula which considers among other things:
the custodial time share between the parents of any minor children
the gross pre-tax earnings of each parent; and
certain permitted deductions like the costs of health insurance and hardship allowances like child from other relationships.
Lawyers and family court judges use computer programs such as the Dissomaster and Xspouse to calculate the obligation.
A rudimentary child support calculator can be found on the California Government website by clicking this link. There are recognized "special circumstances" that permit or cause Courts to deviate from guideline support upwards or down. For instance, since these software programs track the "net disposable income" requirements of California Family Code section 4059, there are other factors which can heavily influence the guideline amounts. These include tax deductible items like mortgage interest, which have the effect of increasing child support for parents who have the deduction, and therefore more after-tax income.
Frankly, if your only issue is the amount of child support and you have two working parents who not self-employed, you probably don't a lawyer and the Court will run the numbers for you that will be ordered. However, judges don't always enter all of the correct information - and you would be wise to not simply trust that he or she will get it right without doing some investigation sufficient for you to point out for the Court what it might be omitting.
Things become a little more challenging, however, where one party is self-employed, or where the other is unemployed, and when there is also a dispute about custody and visitation timeshare. If you believe the other party is being dishonest, or is shirking their own obligation to support the family by refusing to work, you are going to be better off with an experienced family law attorney. At a minimum, read some of our child support articles contained in our Enlightened Divorce™ Blog as they will certainly make your way more knowledgeable. Or try our FAQs page!
---
We Are Expert Child Support Attorneys!
The Law Firm of Thurman W. Arnold is honored to represent people to ensure full and appropriate child support awards. Mr. Arnold is a Certified Family Law Specialist and has over 35 years' experience handling evidentiary and contested hearings. Michael C. Peterson has almost eight years' experience, and is an extremely competent and dedicated young lawyer. His fees are also markedly less than Mr. Arnold's, which makes him an economical choice for people who may not have as much money to devote to excellent legal help as they might wish.
In most situations involving child support, the higher earner parent will be ordered to pay some or all of the lower-income parent's attorney fees.
If you want more information about your child support rights and obligations, follow this link, and visit our FAQs page!
You don't need to go-it alone!
Contact the Law Firm of Thurman W. Arnold III Today!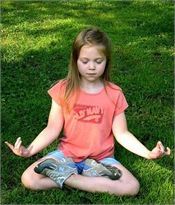 We serve child support clients particularly within the desert cities of
Palm Springs, Indian Wells, La Quinta, Rancho Mirage, Joshua Tree, Blythe, Hemet, Twenty-Nine Palms, Cathedral City, Indio, Desert Hot Springs, Yucca Valley, and Riverside!
Testimonials & Endorsements
- Demetria R.

- Lee M.

- Michelle H.

- Stephen J.

- Danielle D.