Expert Indian Wells | Palm Desert | Cathedral City | Community Property Rights Attorneys
What is California "Community Property"?
California is a "community property" state. All property and assets acquired and debt incurred before physical separation is presumed under the law to be subject to an equal division as between spouses or domestic partners if either decides to end the relationship. Essentially, community property is based on the idea that the time, skill, and efforts of married people belongs equally to each of them until they have physically separated. Legal separation is a different concept. It is the fruit of these efforts that takes the form of assets, and why the law presumes you own them jointly, no matter in whose name they are held. The community property presumption - which is based upon time of acquisition - can be rebutted, and is subject to many nuances and twists and turns.
There are significant exceptions and qualifications to this rule. For instance, property owned prior to marriage, or acquired by gift or inheritance during marriage, is usually the separate property of the recipient.
---
Combining Community and Separate Property Creates Unforeseen Complications
However, separate property rarely maintains it original form, particularly in longer marriages. For instance, if the money you earn to pay the mortgage on the home you bought before marriage is a product of your marital time, skill, and efforts, the community gains some rights in your separate property home that need to be determined.
It is not uncommon for people to commingle (mix up) their separate property with that of the community or vice versa, or to inadvertently transmute (change the character of, typically by a change of record title) property from separate into community - typically where what was acquired separately now becomes joint by operation of law or the execution of some title transfer document. This commonly occurs with home refinances, where a one party is added to the deed often only because a lender required it or perhaps a party with poor credit is asked to sign off. Even when property is commingled or transmuted, important reimbursement rights under Family Code section 2640 remain available.
Where parties commingle monies, which may be used to acquire and improve existing or new assets, or build up equity with mortgage payments, complicated "tracings" must take place to separate community from separate property, particularly when one party wishes to assert their separate interest, or to be reimbursed for a separate property contribution to the acquisition of a community asset. If a spouse or partner is unable to provide these tracings because necessary documents cannot be found, he or she may lose valuable property rights since the burden of producing evidence usually lies with the "separatizer".
Community property usually, but not always, is divided equally between spouses although obviously some assets are not divisible (i.e., land). California law requires that the net value of assets received by each spouse be substantially equal as long as their has been no breach of fiduciary duty, fraud, or misappropriation by either party. Courts have wide discretion over how to accomplish this, and can award different assets to different parties so long as the marital balance sheet reflects and even overall division. The law also requires that separate property be confirmed to the appropriate party.

People rarely consider the possibility of divorce or legal separation when they marry. They don't seek legal advice about how the character of their separate property might be affected by actions taken during the marriage, and they don't have accurate understandings of the divorce related legal consequences of most financial transactions. This creates costly problems - and a one reason why a knowledgeable lawyer is later required - if the marriage fails, since forensic accountants must often be employed to undertake complicated accountings and the legal issues are labor intensive for lawyers.
Over 50% of first marriages and 65% of second marriages do end by way of divorce. If you are not yet married or a registered domestic partner but intend to be, we urge you consider a prenuptial agreement. This allows you to have some conscious control over your interests and property rights in the event the marriage or domestic partnership unravels. As a practical matter, premarital agreements are usually the only example of intentional as opposed to accidental decisions made with regard to characterization of property that divorce attorneys encounter.
If you or your partner are resistant to such an agreement, at a minimum a thorough and paid legal consultation with an experienced attorney will provide pointers that how to jointly undertake marital decision-making.
Want to learn more about the basic rules governing community property in California?
---
Solutions-Based Strategies Make Sense and Are Efficient
Unwinding the financial marriage can hugely impact the emotional divorce. You need a family lawyer who really does what they are doing. Divorce is manageable, and you will survive!
Contact Palm Springs marital property specialists Arnold, Peterson & Criste for a consult regarding property issues that may affect your financial security!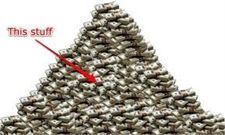 We serve divorce and family law clients with significant community and separate property issues particularly within the desert cities of Palm Springs, Indian Wells, La Quinta, Rancho Mirage, Joshua Tree, Blythe, Hemet, Twenty-Nine Palms, Cathedral City, Indio, Desert Hot Springs, Yucca Valley, and Riverside!
Testimonials & Endorsements
- Josh Arguijo

- Jeff Jones

- Marc Rittner

- Donika McKelvie

- Vincent Hall