Visitation and Time Sharing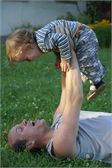 It is the policy of California custody law to ensure "frequent and continuing contact" between parents with their children. Family Code section 3020. Although a number of our Family code sections use the word "visitation," generally what is being described is the relative percentages of custodial timeshares. For instance, lawyers, family court judges, mental health professionals and Child Recommending Counselors who work within the courts more commonly label visitation schedules in terms of "joint physical custody" - "joint" does not at all necessary denote "equal", and it is not uncommon to see the lesser time joint custodial parent with a twenty percent timeshare.
However, in some cases one parent is awarded "sole physical" custody. In those circumstances the out-of-custody parent is properly said to have "visitation" with the minor(s). Courts greatly favor joint custody arrangements, and where sole physical custody is granted it is usually because of some abandonment or misconduct (i.e., domestic violence) by the other parent. More often that not, it is fathers whose access to children is being restricted.
We also think of visitation when speaking of the rights of certain nonparents, like grandparents or step-parents. This class of people face a formidable burden in order to be awarded custody as opposed to visitation rights, largely because of Constitutional presumptions in favor of biological and legal parents that were set forth in the United States Supreme Court decision of Troxel v. Granville (2000) 530 U.S. 57. But they can, indeed, win visitation rights under appropriate facts that generally derive from close bonding, where for instance a parent parks the kids with grandma for extended periods or when one parent has died.
If you are seeking visitation as opposed to joint custody, it is likely that some past problem got you there - or again, that you are of a class that has limited legal rights to someone else's child. In these cases you really do need a competent custody attorney.
Are you interested in establishing a visitation agreement, enforcing your visitation rights or modifying an existing agreement regarding visitation? Or, do you have bona fide objections to someone attempting to visit with your child whom you strongly believe would be some kind of emotional or physical threat to them?
Palm Springs divorce lawyer Thurman Arnold may well be able to help. Attempting to resolve these matters on your own can lead to a less than desirable outcome that involves extremely limited or nonexistent visitation rights, or visitation awarded when you believe it should not be. Perhaps you already tried that route, and did not fare well. Such orders can always be modified upon a showing of changed circumstances.

The Law Firm of Arnold, Peterson & Criste assists both custodial and non-custodial parents in visitation matters throughout the Coachella Valley. We also assist parents who are considering divorce or legal separation in resolving these matters, either through negotiation or when required courtroom litigation.
Regardless of your particular issue involving visitation, our firm offers a free initial consultation to discuss your options and strategies.
Testimonials & Endorsements
- Josh Arguijo

- Jeff Jones

- Marc Rittner

- Donika McKelvie

- Vincent Hall