Nonparent Custody Attorney
Grandparent Rights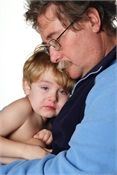 Grandparents, step-parents and others are being called upon to assume in the day to day care and rearing of children in record numbers. A variety of adults, whether related by blood or marriage or not, may need to step forward and assume the role of parent when children's best interests require it. Such situations are often temporary and sometimes not. Disputes may arise between these grandparent caretakers and their own children over who should continue the primary parenting role of such minors. It can be the case that a child's best interests is not to be living with a parent having medical, legal, economic, or psychological difficulties. Unfortunately California law concerning nonparent custody is complicated and difficult, and favors biology over nurturing (based primarily on United States Supreme Court rulings). Still, there are circumstances where nonparents may be awarded custody over a parent's objection.
California Family Code section 3040 creates an order of preference for the custody of children which begins with custody to both, or to either, parent. This parental preference is limited only by the best interests of children where parental custody can be demonstrated to be detrimental to children. Section 3040 provides that if custody should not be or is not granted to either parent, custody may be awarded to the person or persons in whose home the child has been living in a "wholesome and stable" environment. These persons are often grandparents.
Family Code section 3041 creates a legal presumption in favor of parents, which a challenger may only overcome by presenting to the Family Court " clear and convincing evidence" that "granting custody to a parent would be detrimental to the child and that granting custody to the nonparent is required to serve the best interest of the child."

"Clear and convincing" evidence means evidence 'so clear as to leave no substantial doubt' or evidence which is 'sufficiently strong to command the unhesitating assent of every reasonable mind'. The most difficult burden to satisfy in American law is the familiar "beyond a reasonable doubt" standard of criminal prosecutions. The easiest is the "preponderance of the evidence" standard. The preponderance standard may be likened to the scales tipping slightly in favor of one party - 51% - meaning that something that must be proved is only slightly more probable to be true than not. Clear and convincing proof is said to require proof to an 80 to 85% certainty.

In grandparent or other nonparent custody cases there is a valuable exception to the clear and convincing evidence standard under this statute that makes it quite possible for grandparents and others to obtain an award of physical custody. FC section 3041(c) defines "detriment to the child" as: "includ[ing] the harm of removal from a stable placement of a child with a person who has assumed, on a day-to-day basis, the role of his or her parent, fulfilling both the child's physical needs and the child's psychological needs for care and affection, and who has assumed that role for a substantial period of time." This should give you a ray of hope - it is the key that may unlock the door for you.

If an applicant can show by a preponderance of the evidence that they have already assumed this role of stable placement the "clear and convincing" burden in favor of bio-parents evaporates. In such situations, courts will find in favor on nonparents.
If Court assistance must be sought, this area of family law requires competent and sensitive legal counsel.
Contact Arnold, Peterson & Criste today for a Free Initial Consultation concerning your grandparent custody or visitation matter.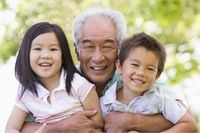 We serve grandparents and step-parents particularly within the desert cities of Palm Springs, Indian Wells, La Quinta, Rancho Mirage, Joshua Tree, Blythe, Hemet, Twenty-Nine Palms, Cathedral City, Indio, Desert Hot Springs, Yucca Valley, Riverside, and Rancho Cucamonga!
Testimonials & Endorsements
- Josh Arguijo

- Jeff Jones

- Marc Rittner

- Donika McKelvie

- Vincent Hall