Palm Springs Annulment Attorneys
An Annulment can importantly affect and alter your rights and obligations. Your eligibility for this type of decree is strictly governed by statute in this State - annulments are only granted if certain conditions are met. They are pretty rare - less than eight percent of all United States marriages are annulled.

The following information will help answer whether the Court will likely annul your marriage or domestic partnership, and also what that might mean for you or the other party.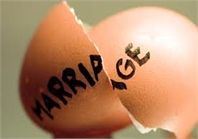 Annulment in California is referred to as a "Nullity of Marriage". As a sentiment it describes a desire to wipe the slate clean and be returned to the legal status that existed without a marriage. If a marriage is annulled, it will preclude the creation of community property or an entitlement to spousal support. For that reason, some people seek to have their marriage annulled to gain a financial advantage.

Annulment is one of the alternative requests of the FL-100 California Judicial Council Petition for Dissolution and as with all court forms, the appropriate boxes must be checked in order for the Court to have the jurisdiction to consider your request. You should check both the annulment and the dissolution boxes and type in 'in the alternative' so that if the court determines you do not qualify for an annulment it can still grant a divorce.

A Decree of Annulment cannot be granted just because you and your spouse agree to it, without more. California Family Code sections 2200 et seq. set forth the grounds that may qualify you for one. These statutory criteria are divided into two broad categories: Void and Voidable Marriages.
---
What is a Void Marriage?
Certain marriages are void from the inception as a matter of public policy. In California, a marriage between people related to a certain degree by blood (half siblings, uncles, aunts, nephews and nieces) is void. How closely people need to be related by blood before their marriage is deemed invalid differs from state to state. In California you can marry a cousin, whereas in other states that union would be considered incestuous. Such marriages are deemed to have no legal effect.

Grounds for annulment for void marriages most commonly include "bigamous" marriages (Family Code section 2201), which sometimes occur where one party thought they had a decree of divorce from a previous spouse but it was never reduced to a formal Judgment. Honest mistakes can be made - sometimes a party believed their attorney brought the case to its full conclusion, but more typically a party was representing themselves and didn't understand what formal documents needed to be filed with the court to perfect their dissolution. Situations do arise where one party purposefully fails to finally dissolve their marriage, to be used by them as an arrow in their quiver to later try to avoid their financial obligations.

Particularly in the case of bigamy, such a result can work an extreme hardship on an innocent person who reasonably believed their marriage was valid, and so be totally unfair. To be denied a right to spousal support or the division of property after years of believing one was legitimately married, only because the other spouse kept their prior still-existing marriage a secret, is unjust. Therefore the law protects such legally unmarried persons if they qualify as "putative" spouses. Where a person had no reason to suspect that their marriage was invalid, and if they relied upon their belief that they were legally married, putative spouses can be afforded the same rights as married persons receive even though there is otherwise no marriage in the eyes of the law.
---
When are Marriages Voidable?
Unlike void from the inception marriages, "voidable marriages" are only voided if certain conditions are met and have not been waived - they are not automatically illegitimate. These conditions are fact specific. They may include marriages involving an unemancipated minor, or where a prior spouse was reasonably believed to be dead, marriages involving a person of unsound mind, marriages where the consent of either party was obtained through a fraud that relates to the essence of the marital relation, marriages where consent was obtained by force, or most commonly when either party at the time of the marriage was physically incapable of sexually consummating the union if that incapacity continued and is incurable. Most contested annulments are based on the fraud theory, which is somewhat natural in the sense that most people feel the other party cheated them in some way when the relationship blows up. Such annulment actions are often high conflict cases, and therefore expensive to prosecute or defend. It is not uncommon for high conflict litigants to attempt to run the other party into the ground by forcing them to incur attorney fees.
These situations are pretty rare, but they do arise. The longer the passage of time from the date of marriage to the application for an annulment, and the greater the period between marriage and physical separation, the more unlikely it becomes that a court will grant an annulment.

Family Code section 2210 sets forth the statutory grounds for annulment in California. It will give you some further guidance on this subject.
---
Thurman Arnold has successfully represented spouses, in full blown trials, who were defending against annulment requests based upon alleged fraud that the higher earning, net wealthier, spouse had brought in order to undo their spousal support obligations, and to avoid the creation of a community estate that must otherwise be evenly divided. He may be able to help you.
Testimonials & Endorsements
- Josh Arguijo

- Jeff Jones

- Marc Rittner

- Donika McKelvie

- Vincent Hall