Coachella Valley Child Custody Move-Away and Relocation Experts
California Move-Away and Relocation Law
If you are planning to move with minor children over the objection of the other parent even a relatively short distance, or if you are resisting the other parent's attempt to move your children to the next town or county or beyond, you are facing a move-away situation and you need a qualified move away and custody lawyer. You need to take steps early on to prepare for and protect your position, and you need legal guidance. For more on move-aways please visit our FAQ's and our Enlightened Divorce™ Blog!

Parenting and parental rights are extremely complicated and sensitive issues. We live in an incredibly mobile society with family and connections in all kinds of near and far off places. Often after the breakup of a marriage or relationship a parent wishes to move somewhere else but the other parent does not. This creates a parenting tension that courts may be called upon to resolve.

Reasons for moving are varied. These may include new relationships, better jobs, or family ties that promise economic or emotional support and assistance, or educational opportunities, or flight from domestic violence and abusive conduct, to name a few. Reasons can be neutral with regard to the other parent, or they can be intended to frustrate and interfere with that person's parental rights and as part of a deliberate program of parental alienation.

A complicated body of law has evolved to deal with the changed-residence impacts upon children and non-custodial and joint custodial parents which lawyers, judges, and legal commentators call the law of "move-away"or parent "relocation." When relocation occurs or is proposed it promises dramatic affects on the other parent, and consequences for the youngsters. No matter what you think your custodial status to be, being entitled or permitted to relocate with children or successfully challenging a move away parent is far from guaranteed. Indeed, the decision to move away can result in a court order that the parent who previously had primary custody conditionally relinquishes it, if they move. Move away litigation is just one more area of family law where clients are ill-equipped and ill-advised to go it alone.
California child custody and relocation law contains a number of important and sometimes conflicting presumptions that dramatically impact how a Family Court will decide a move away Petition. Much depends upon the status quo that the parents themselves have established over time prior to the proposed move, whether by agreement or course of conduct, and whether there has been already been a final custody determination for joint or sole custody.
Parents May Relocate With Children But ...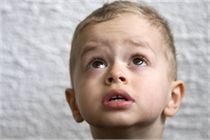 The law begins with the presumption that "a parent entitled to the custody of a child has a right to change the residence of the child, subject to the power of the court to restrain a removal that would prejudice the rights and welfare of the child." Family Code section 7501. However, which parent is "entitled to the custody of a child" is not just a matter of custody labels, like joint physical custody or "primary physical custody." Parents may have developed an established pattern regarding child rearing responsibilities which may impact the outcome greatly. Underlying all judicial inquiry is whether one parent has become the minor's dominant "psychological" parent.
Courts Look to the Actual Custodial Arrangement and Timeshare
If you are or plan to be a move-away parent your move-away RFO application will be more difficult if you have already agreed to, or a Court has ordered, that the custodial arrangement you share with the other parent is one of "joint custody" as defined in Family Code section 3002 or section 3004. If you are resisting, or anticipate you may be required to resist, the relocation of the other parent your interest lies in having your custody arrangement declared to be "joint" but more importantly that your actual custodial calendar-wise time is as great as is possible. Labels will not guarantee an outcome for either side, however: What matters is the actual, de facto, timesharing that each parent has with the children.
If you have a true joint parenting arrangement (as you approach equal an timeshare), whether the move will be permitted is governed by the best interests of the minor, considering a host of factors. If you do not have a true joint time parenting plan, the moving parent is presumptively entitled to go with your kids unless the resisting parent can establish that the move will create a sufficient detriment to justify a reversing of primary custody to the non-moving parent.
Ultimately both parents' decisions should be guided by a heartfelt consideration for what is best for kids, both in terms of their well-being and in terms of their access and relationship with the other parent. Sadly, other motivations often interfere.
If you wish to relocate with your children, or if you are resisting a move-away,
Contact attorneys Arnold, Peterson & Criste right away!
We serve relocation and move-away parents particularly within the desert cities
of Palm Springs, Indian Wells, La Quinta, Rancho Mirage, Joshua Tree, Blythe,
Hemet, Twenty-Nine Palms, Cathedral City, Indio, Desert Hot Springs, Yucca Valley, and Riverside!
Testimonials & Endorsements
- Josh Arguijo

- Jeff Jones

- Marc Rittner

- Donika McKelvie

- Vincent Hall